To support students' professional development, CCST provides a wide range of career services that aims at cultivating professional abilities and establishing an information channel between students and global enterprises.
Cooperation Networks
For student internships, CCST has cooperated with over 110 enterprises to consistently provide internship opportunities, including world leading IT enterprises such as Microsoft, Google, and Cisco. In addition, the Programming Ability Test (PAT) organized by CCST also partnered with over 180 global enterprises to provide influential indicators for students' employability, thus providing global companies with direct access to high-quality student candidates in our College.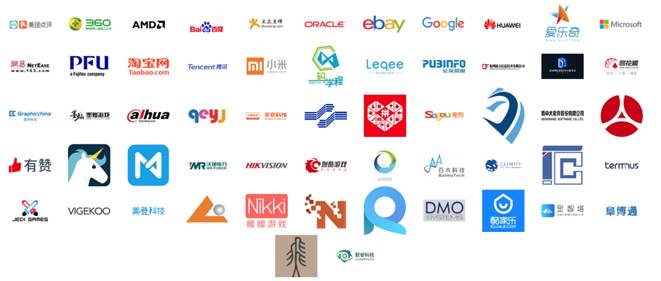 Partner Companies of PAT
Each year, CCST organized large career fairs in spring and autumn seasons which provides students with direct access to hundreds of IT companies. We also regularly publish job opportunities in our website and social network. In 2017, around 600 job opportunities in over 180 companies have been published to students through our network.
Professional Training
Each year, we organized over 20 information sessions given by industry experts and company leaders to share insights on frontier technologies and industry trends. We also invite professional training experts to provide student with 15+ hours of systematic training on crucial skills of career planning, technology innovation, and entrepreneurship.
Internships

CCST adopts an innovative deep internships program, which encourages students to apply the theories and techniques they learn in an extensive internship with the guidance of academic and professional supervisors.

Entrepreneurships Cultivation
Following the tenet of "Innovation-oriented and Contest-driven" entrepreneurship education, the College is dedicated to create an ecosystem that cultivate students' ability of entrepreneurial innovations. Our students have won many awards in national entrepreneurship innovation competitions, and their entrepreneurships endeavor has gone far beyond the contests.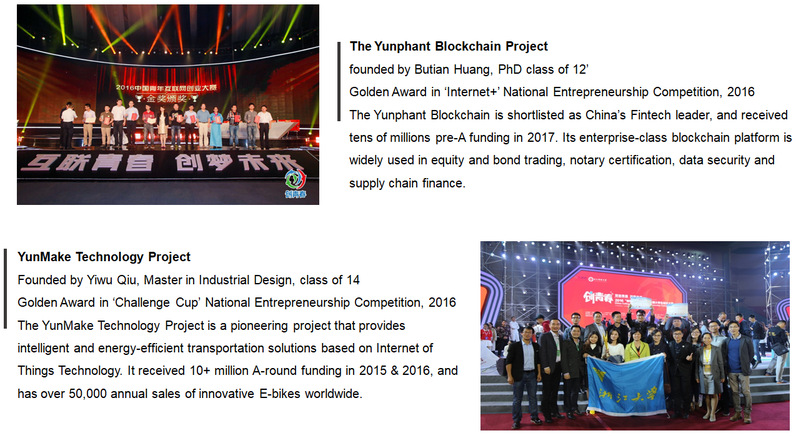 Graduate Placement

In China's IT industry, the graduates of the College have been one of the most important driving forces. 80% CTO or technology executives of IT companies in Hangzhou were graduated from this college. Many students also founded IT companies and became successful entrepreneurs such as Zheng Huang of Pinduoduo.com, Lie Shi of Insigma Technology, Yi Fang of getui.com, and Qi Huang of taotaosou.com. The market value of the IT companies founded by our alumni is about RMB 100 billion.