From July 9th to July 13th, 2018, the 4th Zhejiang University Graduate Summer School – Campus Asia Design Workshop was successfully held. The workshop was hosted by the International Design Institute of Zhejiang University in cooperation with Alibaba's UED Department. It invited more than 40 teachers and students from five universities in four countries: Zhejiang University, Chiba University of Japan, Yonsei University of Korea, Singapore Science and Technology University and Beijing Institute of Graphic Communication.

The workshop officially opened at 9:30 am on July 9th. Professor Sun Lingyun, Associate Dean of the International Design and Research Institute of Zhejiang University, and Professor Watanabe of Chiba University in Japan delivered an opening speech. The student representatives of each university gave a brief introduction to their general situation and discipline construction characteristics.
After the opening ceremony, Professor Watanabe introduced the development history of service design and its design features with the theme of "Service Innovation Design", which laid a theoretical foundation for this workshop.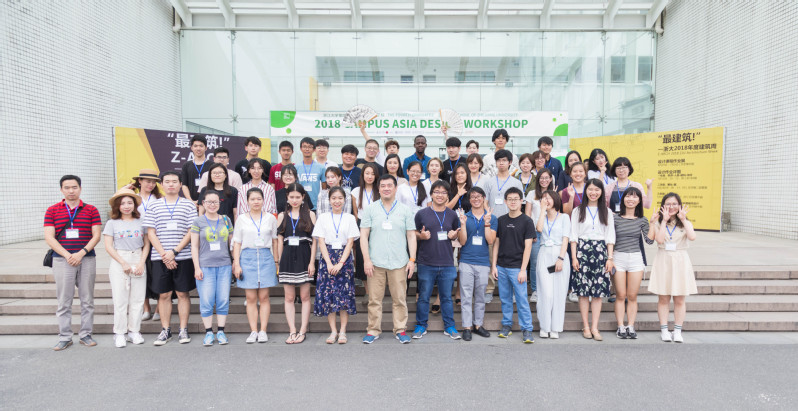 The 4th Zhejiang University Graduate Summer School – Campus Asia Design Workshop
On the afternoon of the same day, all the teachers and students went on a fieldtrip to Alibaba Xixi Park and Qinchengli. They visited the Fresh Hema Supermarket, the Taobao Heart selection line store, the Tmall Elf Experience Store and gained further understanding for the new retail philosophy proposed by Alibaba Group.
Taobao Heart selection line store
Fresh Hema Supermarket at Qinchengli
All the teachers and students of the workshop took a group photo at Alibaba Xixi Park.
On the morning of July 10th, Alibaba's designers introduced the four design themes of the workshop (fresh food supermarket, luxury retail, delivery, live performance), and proposed the corresponding design direction. On the afternoon of July 11th, after experiencing the design process, design survey, user survey, brainstorming, product design and other design processes, the students presented their preliminary design concepts and results for their respective themes.
At 13:00 on July 13th, all the teachers and students went to Alibaba Xixi Park again. The teams presented the final design concept and results including interface design, product design, video production, etc., and received valuable feedback and suggestions from professors andAlibaba's senior user experience designers.
Teams presenting their final design idea
Professors and senior designers providing feedback for the students
The Campus Asia Design Workshop provided a great communication platform for students from all over the world, so that everyone had the opportunity to appreciate the design concepts and practices of foreign university students and improve together. It also offered valuable design communication and blending experience among China, Japan, South Korea and Singapore, stimulating collaboration and sparking brilliance in the atmosphere of eastern culture.
Group photo after the final presentation of the workshop