From February 1st to February 23rd 2021, the Internet Data Analysis and Research Methods exchange program offered by the University of Oxford was hosted online. Thirteen junior students from our College participated in the two-week program. This online course adopts a small-class teaching mode, and was taught by four professors from Oxford Internet Institute.
First-class Scholars
This course focused on using Python for data mining and cleaning, introduction to internet research and text mining, network analysis, network visualization, and foundation of research methods. The instructors are Gina Neff, Balazs Vedres, Bernie Hogan, and Taha Yasseri from the Internet Research Centre of Oxford University. The research expertise of the four instructors lies on social internet data research, which could provide students with a professional perspective into those topics.

Curriculum
The four teachers shared a wealth of professional knowledge in details during the course. In the introductory course on internet data analysis and research methods, Prof. Bernie Hogan led students to explore this field with various cases and illustrated the content of network analysis, network visualization, research design, and so on. Owning to the small-class teaching mode, teachers provided students with quick feedback when they encountered any problems. In classroom discussion, after listening to each group's preliminary design, Prof. Bernie Hogan gave suggestions on many technical issues, such as data acquisition channels, completeness and rationality of research problem design, etc.
Students completed homework to consolidate their knowledge after class every day. In the evening session, teaching assistants organized students to conduct group discussions. Through this process, students can learn better data cleaning methods to obtain more accurate results.

In addition, the program also invited Professor Pietro Lio from Cambridge University to discuss the cutting-edge topic of big data and artificial intelligence, such as the prediction of the four main areas of big data in 2025 and the driving force of artificial intelligence in biology. Professor Balazs Vedres from Oxford University discussed the innovations that big data technology brings to industries. Moreover, postgraduates from Oxford University shared their university life and application experience. These well-prepared talks inspired students to learn more than theories.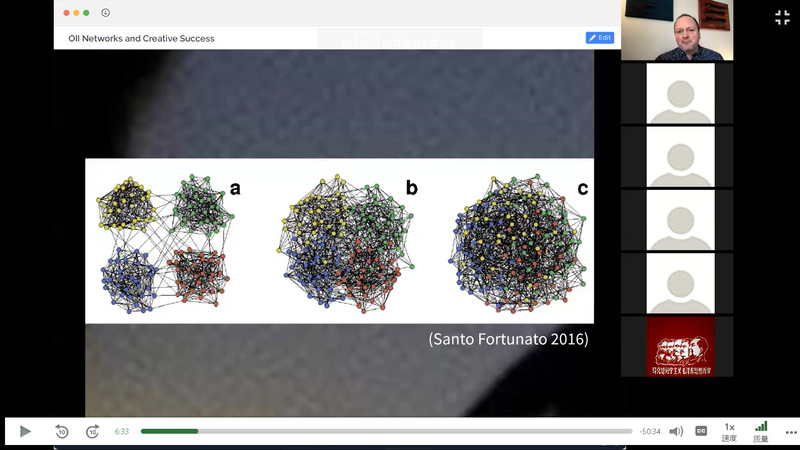 Summary
Although the epidemic has stopped students from pursuing exchange abroad, the online exchange program could also provide them with a great opportunity to learn. The small-class teaching mode allows full communication between students and teachers. The after-class discussions promoted students from different universities to interact with each other. Through this program, students not only gained professional knowledge, but also a global vision, and extended the path of seeking truth and innovation.